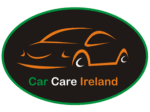 This mini starter kit is fantastic value for money. The kit contains 30 pieces 22 accessories and 8 quality products that are manufactured here in Ireland to ISO 9002 quality standards & conforms to R.E.A.C.H & CLP regulations.
Contains:
1x Express Detailer 1ltr
1x Pink Sheen 1ltr
1x Alloy Wheel Cleaner 1ltr
1x Tyre Sheen 1ltr
1x Clear Glass 1ltr
1x Auto Fresh 1ltr
1x Cherry Active Shampoo 1ltr
5x Budget Microfiber Cloths
1x Alloy Wheel Brush
1x 2 Inch Paint Brush
2x Applicator Pad
6x Trigger Spray Head
2x Car Care Ireland Air Freshener
1x Ten Liter Wash Bucket
1x Wash Mitt Glove
1x Upholstery Sponge
2x Microfiber Glass Cloth
1x Wurth Upholstery Foam
We Wont Be Beaten On Quality Or Price!
CAR CARE IRELAND