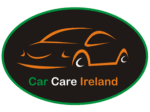 A concentrated multi-purpose cleaner designed to remove oil based grime such as make-up, cigarette
smoke staining & wax based residues etc. from plastic, leather, fabric & all vehicle interiors & exteriors.
May also be used as a non-acid alloy wheel cleaner.
Advanced solvent free formulation cleans quickly & safely. Highly
effective on grease, oil, glass, fabric, plastic, brake dust, soot, ink
rubber, vinyl, worktops & floors. Also removes polymer coatings from
cars, boats, caravans, bikes can also be used in any carpet cleaning
machine or sprayed directly to clean seats & carpets.
Contains a powerful blend of alkalis, surfactants, sequestering agent
and emulsifiers, which remove grease, dirt and film with ease
BIODEGRADABLE: Fully biodegradable.
SOLUBILITY: 100% soluble in water.
DIRECTIONS FOR USE:
Dilute 1:25 (or 30mls in a 750ml trigger spray bottle) with potable water. Apply by spray & allow 30
seconds contact time before agitating the surface with a clean damp cloth or upholstery brush until
clean. Rinse well after use when diluted less than 1:25. Do not mix with other detergents. (1 x 5Lt =
166 x 750ml Trigger spray bottles). For bug or ink removal,
This product has a child resistant fastening (CRF).
For trade only orders of 5 litre, 20 litre and 205 litre drums please call 01-8569347
This product is manufactured in Ireland to ISO 9002 quality standards & conforms to R.E.A.C.H & CLP regulations. Another quality Irish made product from Car Care Ireland
Danger: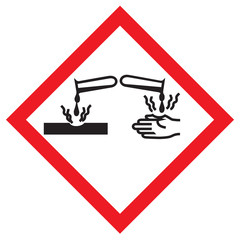 Causes severe skin burns and eye damage. Do not breathe mist/vapours/spray.
Wear eye protection. IF SWALLOWED: Rinse mouth. Do NOT induce vomiting. IF ON SKIN
(or hair): Take off immediately all contaminated clothing. Rinse skin with water or shower. IF
IN EYES: Rinse cautiously with water for several minutes. Remove contact lenses, if present
and easy to do. Continue rinsing. Immediately call a doctor. Contains; 5-<15% Sodium
Hydroxide & Tetrapotassium Pyrophosphate, <5% cationic, <5% amphoteric & <5% non-
ionic surfactants. UFI: 9RA0-40P2-600D-HGUT