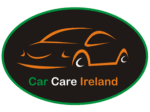 TFR GOLD.
Formulated to produce medium /high foam when used at the appropriate dilutions. This ensures long contact times to promote soil removal.
Contains a powerful blend of alkalis, surfactants, sequestering agent & emulsifiers, which remove grease, dirt and traffic film with ease.
Contains a sequestering agent, which inhibits scale formulation & optimises detergency, even in very hard water areas.
Can be used in all pressure washer or brush wash systems. It is also suitable for manual cleaning when desired.
Fully biodegradable. 100% soluble in water.
DIRECTIONS FOR USE:
Use at the following concentrations: Light Soiling 1:80; Medium Soiling 1:50; Heavy Soiling 1:20 in foaming machines for normal usage. For use as pre-spray on bug stains, wheels etc. dilute 1:1. Always wet vehicle before applying any detergent. Apply to all areas of vehicle using a soft brush or sponge. Allow a few moments contact time & wash off with plenty of clean water. Do not mix with other cleaning materials.
This product has a child resistant fastening (CRF).
For trade only orders of 5 litre, 20 litre and 205 litre drums please call 01-8569347
This product is manufactured in Ireland to ISO 9002 quality standards & conforms to R.E.A.C.H & CLP regulations. Another quality Irish made product from Car Care Ireland
Danger: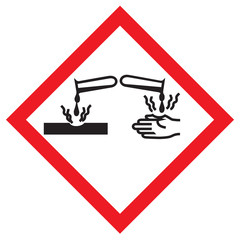 Causes severe skin burns and eye damage. Do not breathe mist/vapours/spray.
Wear eye protection. IF SWALLOWED: Rinse mouth. Do NOT induce vomiting. IF ON SKIN
(or hair): Take off immediately all contaminated clothing. Rinse skin with water or shower. IF
IN EYES: Rinse cautiously with water for several minutes. Remove contact lenses, if present
and easy to do. Continue rinsing. Immediately call a doctor. Contains: disodium metasilicate,
5-<15% non-ionic & <5% amphoteric surfactants, 5-<15% EDTA and salts thereof. UFI:
0N7X-P05H-900G-4SM1