All our Concept products are for professional trade use only. Please call 01 8569347 to order today 

 
SQUEAKY  5ltr   €21.95 Ex Vat
'SQUEAKY' GLASS CLEANER
Brilliant: Leaves glass and plastic surfaces sparkingly clear and squeaky clean
Really Fast: Just aim, spray and polish off.
Task Force Spray: Removes haze dirt, grime, stains, finger marks, nicotine, flies and more.
No Come Backs: No white streaks – no coloured rainbow haze.
No abrasives, no silicones*, no ammonia.
Directions:
Apply sparingly, wipe over area to lift dirt;
polish dry with clean cloth. (for finest results on
large plate glass work in sections) Do not apply
in direct sunlight.
Where to Use:
On vehicles: Cars, coaches, buses, caravans,
taxis, trains etc.
SDS
Hazards identification: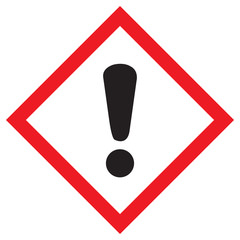 Causes skin irritation.
May cause an allergic skin reaction.
Causes serious eye damage.
Use PPE, handle with care and keep out of reach of children and pets.