All our Concept products are for professional trade use only. Please call 01 8569347 to order today  
SPEEDY  5ltr   €28.50 Ex Vat
SPEEDY
LOW FOAM – NANO QUARTZ – SUPER WASH & WAX
Low Foam Allows for faster rinse-off to speed vehicle throughput. Rapid Drying:
Gives faster vehicle turnaround: no need to generally chamois the vehicle as 90% of the
water dries off leaving only minor amounts to dry.
Streak Free: No smearing on windows or glass.
Wax Sheeting Effect: Avoids water spotting. Brilliant Bright Shine: Leaves a 'just polished' finish
Super Economy: Requires only 15ml in 5L of water, which is half the concentration of normal shampoos!!
Environment Friendly: The surfactants contained in this preparation comply with the biodegradability criteria as laid down in
Regulation (EC) No.648/2004 on detergents.
Directions:
For sponge/brush washing of paintwork dilute with
300 parts hand-hot water. Manually wash vehicle
then rinse off with clean water.
NB. DO NOT USE AT EXCESSIVE
CONCENTRATIONS. Speedy has been specially
developed and designed as a low foam formulation.
It will not foam in the bucket or on the paintwork.
In fact, if the product is used at excessive addition
levels, this can lead to paintwork streaking and the economy in use is lost.
SDS
Hazards identification: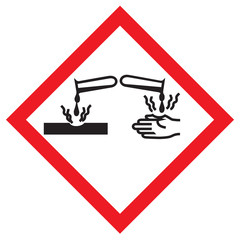 Causes skin irritation.
May cause an allergic skin reaction.
Causes serious eye damage.
Use PPE, handle with care and keep out of reach of children and pets.